Hsin-Chang Ho, principal of Taoyuan Guang Ming Junior High School

Teaching Experience
Class Teacher, Heng Yee Catholic High School
Instructor and Equipment Supervisor, Shan Jiao Junior High School
Registered Supervisor, Bade Junior High School
Preparatory Office Personnel, Guang Ming Junior High School
General Affairs Director, Student Affairs Director, Academic Affairs Director, Guang Ming Junior High School
Principal, Da Gang Junior High School
Principal, Guang Ming Junior High School


The Educational Belief of Principal Hsin-Chang Ho
As the leader of education, Principal Hsin-Chang Ho's potential educational thoughts will affect the planning, operation, promotion and practice of the entire school affairs, and its importance is self-evident.
1. Humanistic education concept-The essence of education is to affirm human dignity and respect human values. The purpose of education is to promote self-realization and complete human values.
2. Philosophy of postmodern educational thoughts-Education should develop in the direction of loosening, pluralism, decentralization, conform to the spirit of a democratized society, pay attention to multicultural education, and respect individual differences.
3. Psychological view of multiple intelligence theory-each child is a unique individual, and each child has his different advantages. Education should "strengthen its strengths and drive its shortcomings" so that children can use their superior wisdom to fully develop their potential and multiple wisdom.
4. The administrative concept of transformational leadership-this stage should be an era that emphasizes the use of group wisdom. As an executive leader, it should also have modern leadership thinking.


From Educator to Education Operator
Principal Hsin-Chang Ho encouraged himself with a fable story of "Big Buddha and Stone Stairs". As the principal, he should take students as the starting point, stand at a high place with school navigators and education operators to make a promise, and lead the school education partners to achieve the ideal of education The goal is to allow teachers and students to become the "Big Buddha" that everyone admires because of the school's pondering, rather than the "Stone Steps" that anyone can walk without a sculpture.

Guang Ming Junior High School quickly became Smarter School
When Hsin-Chang Ho became the Principal of Guang Ming Junior High School in 2015, he introduced the concept of smart classrooms. In order to build teachers' confidence in smart classrooms, Principal Ho took many teachers to TEAM Model Smarter Education headquarters to explain and demonstrate carefully TEAM Model Smarter Classroom's teaching mode allows teachers to personally experience the help that smart classrooms can bring to students. After all the teachers are confident in the wisdom education of Tamadou, TEAM Model Smarter Classroom is introduced in batches, so that students and teachers can adapt to the new teaching method step by step.

After the completion of the construction of the smart classroom, the cultivation of smart teachers is the primary subject of Principal Hsin-Chang Ho. The principal and the school administration team planned the Guang Ming Junior High School's unique smart teacher development plan: "Bright Summit Project" to bring teachers ways and rewards for entering story situations to promote teacher professional development, and fun activities can also stimulate more teachers to participate in it, thereby accelerating the speed of smart schooling of Guang Ming Junior High School.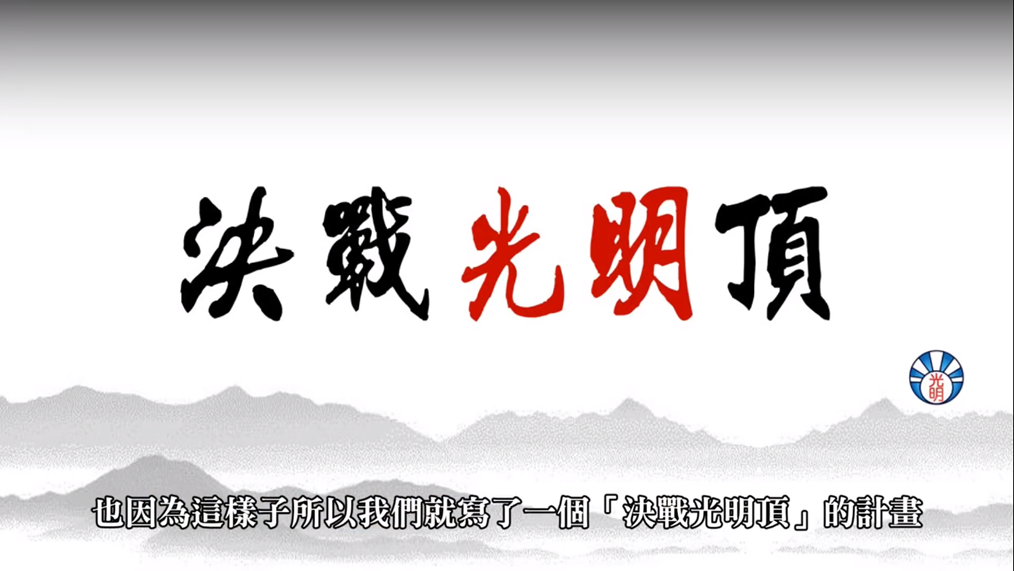 Smart Education Regular Winner
Principal Hsin-Chang Ho regularly held class preparation training camps, carefully selected suitable courses to represent the school to compete, and found a bigger stage for the school's smart teachers. Around this time, Taoyuan Team won the championship for three consecutive years in the Cross-Strait Invitational Tournament for the Intelligence Class, including two championships in 2017 and 2018, led by Principal Hsin-Chang Ho.

In 2018, Principal Hsin-Chang Ho won the Technology Leadership Excellence Award. It is also because of the great results of these competitions that the Department of Education attach importance to the importance of smart education, and assists in completing the construction of smart whiteboards in all classrooms.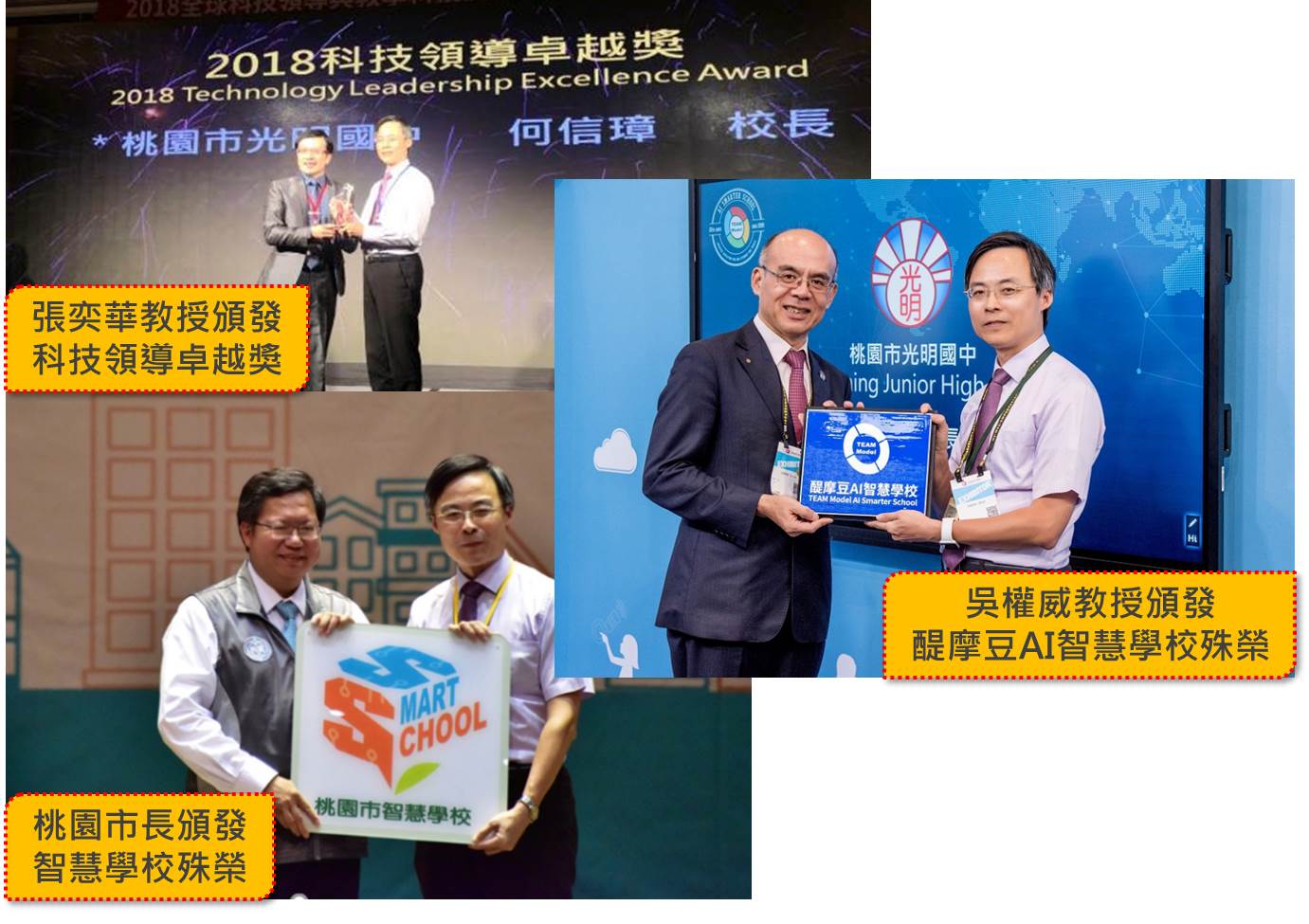 7th Grade Biology Lesson by Hsin-Chang Ho:
"Squid and octopus, can you tell them apart?"
In daily life at the dining table, it is often difficult to distinguish between squid, cuttlefish, octopus, calamari, and other similar organisms. This class utilizes the different characteristics of these organisms to help us quickly identify them and use the reference table to classify them more clearly.