HiTeach Mobile : A Seamless Online Teaching Approach As In Traditional Classroom Teaching

New Normal in Education
Beyond Teaching, Beyond Learning.

2020: A sudden pandemic of global magnitude
causing great impact the education scenario

More than a billion students are unable to attend school.
It also makes us think.
How can we ensure that students can continue to learn even if
they cannot attend classes in school?
A way that still allows students to facilitate their learning.


Is online teaching the right solution?
According to another survey of 14,000 college and graduate students conducted in early April by the foreignniche.com website,
67 percent said they thought online instruction was less effective than face-to-face instruction.

The key reason?

Because of the lack of teacher/student interaction, the learning environment at home is not as conducive to peer learning as it is in school.

How to make online teaching and learning as interactive and effective as in real classrooms?
TEAM Model Smarter Education
offers you a new solution for online learning to help schools around the world!

A Seamless Online Teaching Approach
As In Traditional Classroom Teaching
HiTeach Mobile & Web IRS

The HiTeach Smarter Teaching System is the latest development of the TEAM Model Smarter Classroom, making online lessons similar to face-to-face lessons.

HiTeach Smarter Teaching System

Suitable for both long-distance and on-site teaching
integrates software and hardware. It simplifies the complicated processes of before, during, and after lessons, and helps teachers easily flipped traditional classroom into smarter classroom.
"HiTeach Smarter Teaching System" has won major awards such as " Taiwan Excellence Award) ", "COMPUTEX Taipei Best Choice Award & Jury's Special Award" and "The 18th SME Innovation Award". It is the only award-winning teaching system that is self-developed in Taiwan.
Web IRS
A new era of teacher-student interaction
The Interactive Response System (IRS) has been around for years, and there are many studies that show it does help students' motivation and academic performance.

TEAM Model has launched Web IRS. There is absolutely no need to install any software, as long as there is a browser, teachers and students can interact with each other regardless of the time and space constraints, send pictures, text, quick answer statistics, annotations, etc., so that each student can express their own opinions and ideas in real time, so that teachers can even grasp the students' thinking, to help teachers make data decisions!
We have everything a teacher needs
Live teaching/online teaching
Writing & marking Intuitive & convenient
HiTeach has built-in writing tools of various colors and different thickness & strokes. You can import materials such as PPT into HiTeach, or you can directly mark any document or web page without importing any files.
IRS Pop Quiz Data decision
The IRS interactive response system provides a variety of student feedback modes, such as Buzz-in, Toss-up, Pop Quiz, Knockout Game, and Pick-out. Students can also give points to a certain work, speech, performance, etc., and the total points statistics can be viewed immediately
• Pop Quiz • Toss-up Competition • Pick-out/SMART Pick-out
• Quiz / Survey • SelfPace(With test paper) • SelfPace(With test paper)
• Knockout Game • Voting Statistics • Anonymous Answering
Student Diagnostic Analysis Report
We provide complete student diagnostic reports and class diagnostic reports to help teachers and students make informed decisions based on data.
Toss-up/ Pick-out/ Scoreboard
The Pick-out function provides many ways of selecting students such as name lists, group lists, answering results, answering options. Teachers can even select students that change their answering options in scenarios when the class answers the same question a second time. The Pick-out function helps teachers understand student learning condition more accurately.
Smarter pushing materials Differentiated instruction
Teachers can label different slides with different colors according to teaching requirements before class. During class, teachers can send different slides to different students (by choosing the color that is labeled) for differentiated teaching. This accurately improves the learning effectiveness of every student.
Receive student thoughts with HiMessage
Students can send text messages with Web IRS to HiTeach, and teachers can display them to the entire class. Let the students' expressions be seen.
Work comparison See the difference
In addition to the teacher taking pictures and sending them back to the screen (computer), the students can also send them to the teacher and directly observe the work being taught.
How do students give feedback?
No problem.
We're ready, too.

Live teaching/online teaching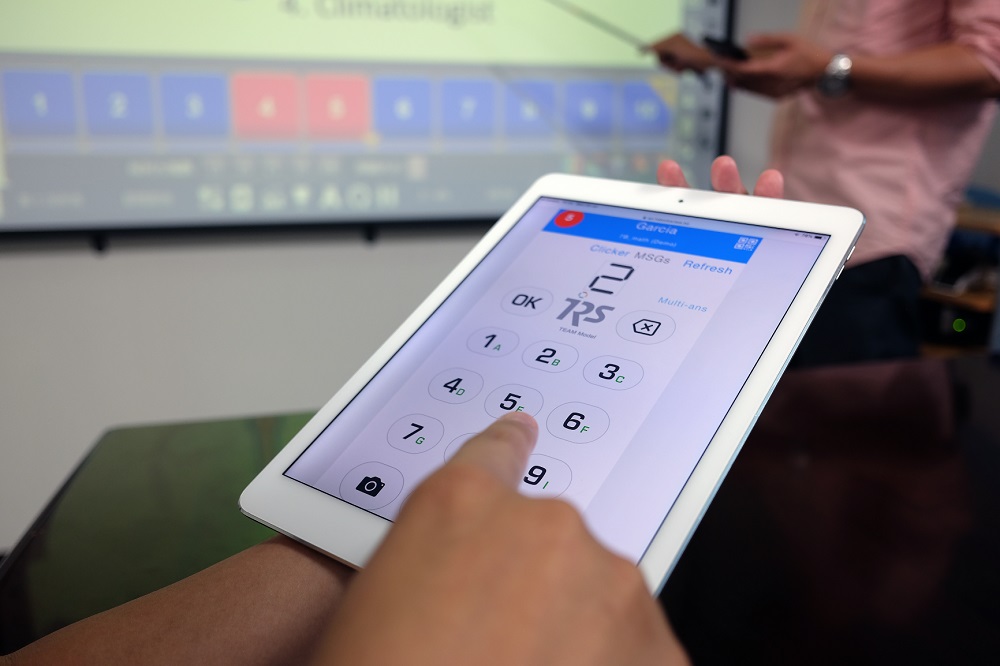 Instant feedback Seeing students think
Studies have shown that classes that regularly use IRS in the classroom can increase their grade point average by 5-10 points! Change the traditional unidirectional teaching method and see the thinking of each student; visual graphs show the scores and adjust the teaching strategy immediately.
Message/Graphic Interaction Two-way Communication
The transfer of images and text between teachers and students is as intuitive as communication software, eliminating the need for additional programs in the classroom and making teaching more focused and less distracting.
miniNote In-depth Questions
miniNote allows students to add notes to their answers so that teachers can clearly understand students' motivations and ideas and implement in-depth questioning strategies!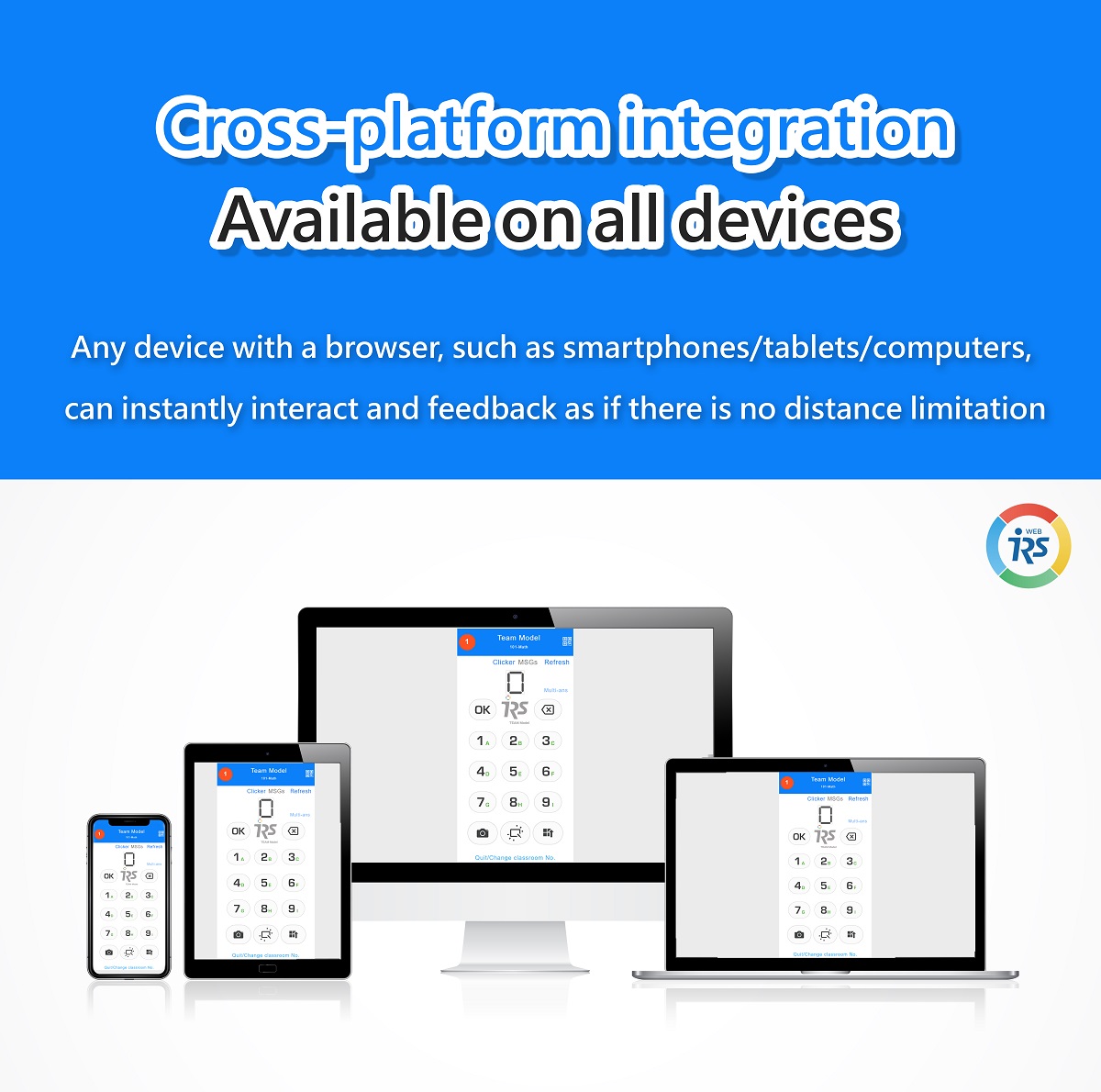 Cross-platform integration Available on all devices
Any device with a browser, such as smartphones/tablets/ computers,
can instantly interact and feedback as if there is no distance limitation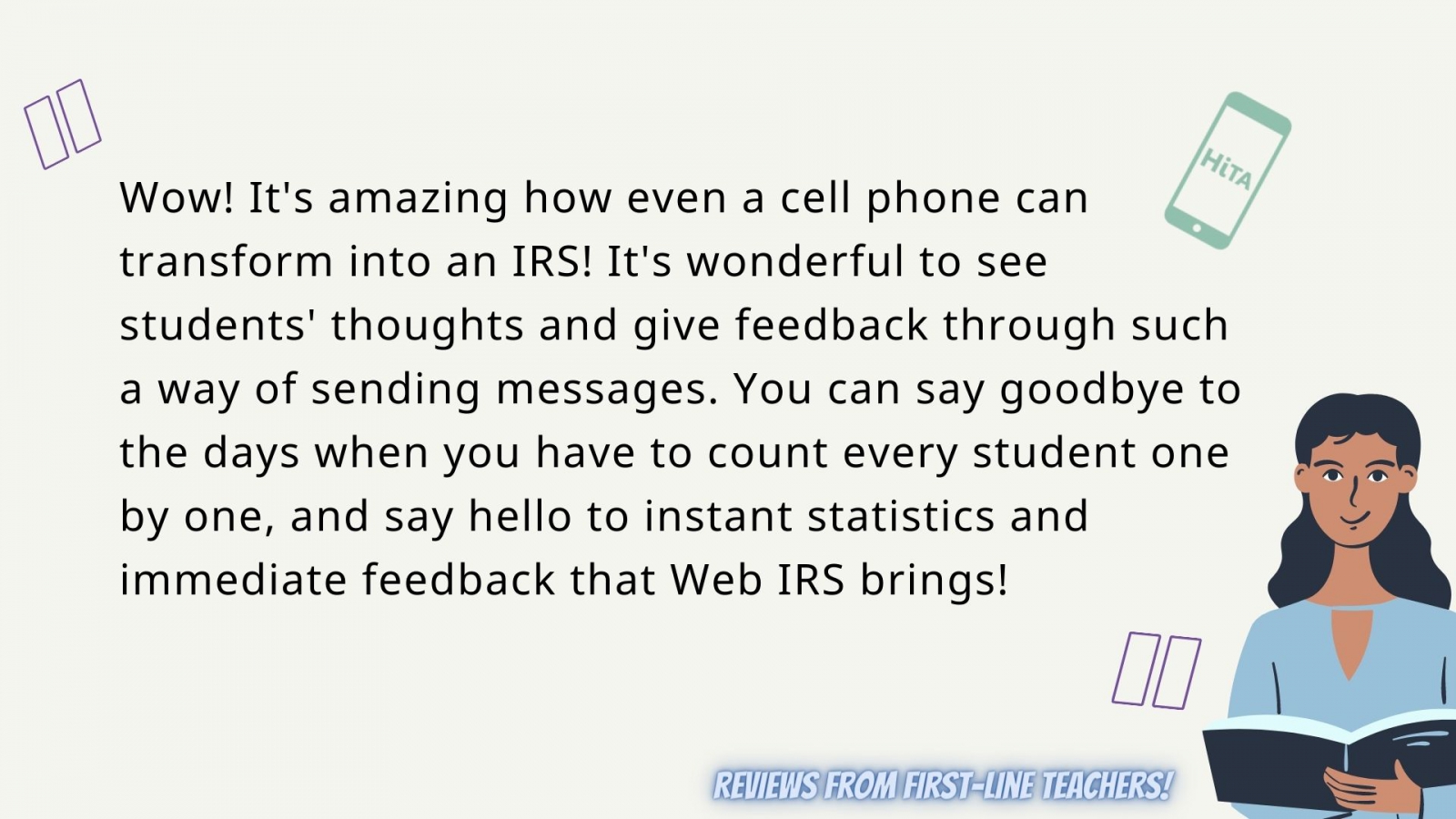 Leading the trend in smarter education
Thanks to the support of numerous domestic and foreign customers as well as our strong competitive advantages, the HABOOK Group has maintained a stable growth. HABOOK's product sales covers China, Taiwan, Hong Kong, Jordan, Bulgaria, Japan, the US, Poland, Nigeria, Pakistan, Malaysia, Vietnam, Brazil, India, and other countries and regions. The domain of TEAM Model Smarter Classroom crosses over five major continents, and HABOOK has become the world's leading brand for smart education systems.
Instant access to the highest quality intelligent teaching system
Limited Time Offer